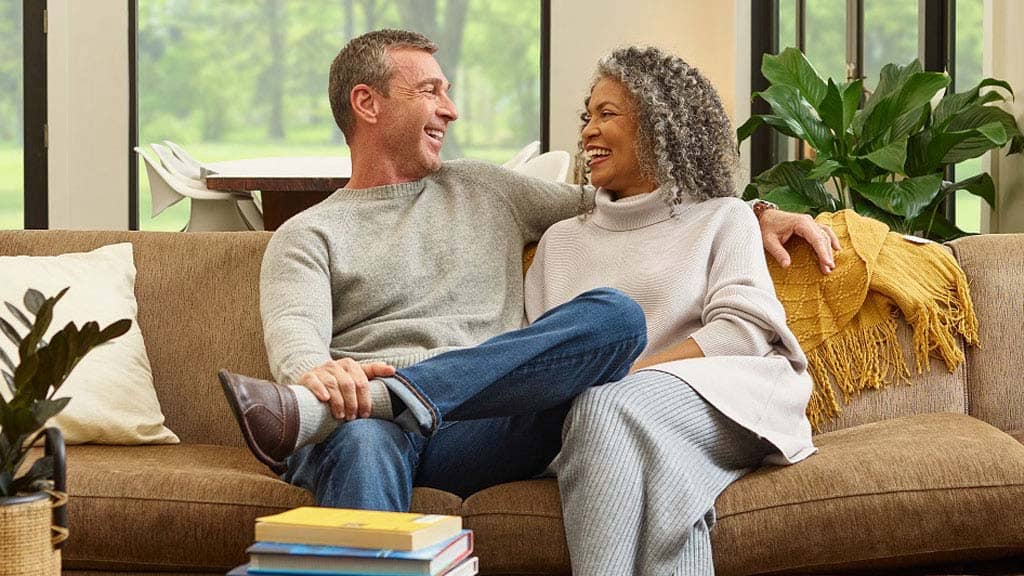 Colorado Heating Services
Want to keep your heating, ventilation, and air conditioning (HVAC) system in top running condition throughout the year? Allow Carrier Colorado to link you to a trusted Carrier dealer for all installation, replacement, repair, and maintenance services.
Our directory helps you locate and connect with a network of nearby HVAC dealers for heating and cooling services in Southern Colorado, Northern Colorado, Eastern Plains, Western Slope, Denver Metro–West, Denver Metro–East, Denver Metro–North, and Denver Metro–South. Let Carrier take your comfort to the next level.
Colorado Furnace Services
A Carrier furnace keeps your home warm and comfortable on the coldest of days. Choose between single-stage furnaces, two-stage models, or variable-speed furnaces, depending on your needs and budget. Two-stage and variable-speed models run longer at lower speeds to save on energy and provide improved comfort.
Other features to consider include efficiency, sound levels, filtration, and humidity controls. Your furnace not only keeps you safe but also plays a part in your indoor air quality (IAQ). Your Carrier dealer will walk you through the various features to determine which ones work best in your home.
Furnace Installation and Replacement
There are several great makes and models available. Our Carrier dealers would be happy to help you find the right furnace for your home.
Did you know finding the right professional to install your furnace is every bit as important as the product you purchase? Many systems do not reach their expected service life because of poor installation.
When that happens, you lose out on efficiency. You pay higher utility bills and enjoy less comfort. You can trust our Carrier dealers to accurately size the furnace you need for your home so that you can enjoy comfort and cost savings for years to come.
Is there an issue with your current furnace? If you hear unusual noises or feel cool air coming out instead of warm air, then it could be time to schedule a repair. Allow Carrier Colorado to help! Our directory provides you with a vetted list of factory-authorized Carrier dealers who can address any problems your furnace is experiencing.
Browse our Carrier Colorado Dealer Directory today to find the right team to step in and address the issue.
Why Is My Furnace Blowing Cold Air?
The first cold day of the year has arrived, and you just turned on your furnace. Is that cold air blowing through the vents?
It happens. Many times, you can resolve the issue on your own with a few troubleshooting tips:
Check your thermostat to be sure it is set correctly to heat. That includes setting the fan to auto rather than on to keep the fan from blowing continuously.
Wait for the airflow. Many newer models include a blower delay switch that prevents an initial blast of cold air from blowing through your vents. Check your owner's manual to see if your furnace has a blower delay after the blower kicks on.
A clogged HVAC filter restricts the airflow and compromises your comfort. Be sure to change or clean the filter according to the manufacturer's guidelines.
Your older furnace might have a pilot light. If the flame is out, check your manufacturer's directions on how to relight it.
The flame sensor detects a flame from the burner. A malfunctioning sensor could cause your heater to shut down.
Are your ducts leaking? Air ducts tend to form leaks over time. That means money is escaping through those cracks! Be sure to schedule a duct cleaning this year. Doing so allows your Carrier dealer to take pressurized readings of your ductwork to pinpoint any leaks.
Looking for an HVAC company for routine furnace maintenance visits? Turn to one of the trusted and valued Carrier dealers in our network. Start addressing problems before they have a chance to progress. Take care of your furnace so it can operate more efficiently than ever before.

Find a Carrier Dealer for Heating Services Today