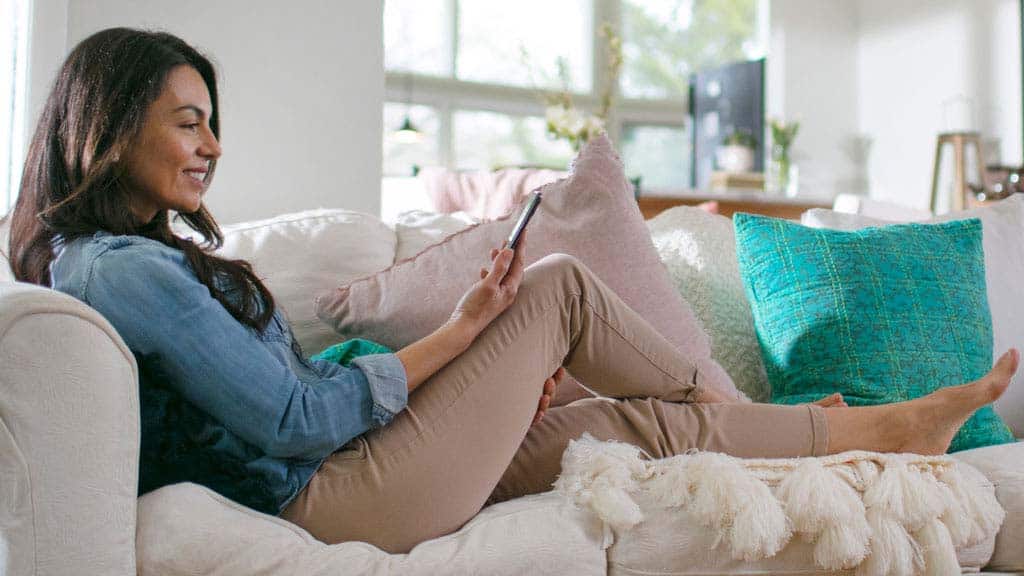 Colorado Cooling Services
Nobody wants to be stuck in a hot home without air conditioning (AC), especially when our summer temperatures peak here in Colorado.
You never want to spend the winter without a fully operational heating system. The same goes for cooling. Take steps to avoid the risk of dealing with an air conditioning system breakdown when the weather is scorching hot.
Carrier Colorado connects you to a Carrier HVAC dealer in your immediate area. Enjoy premier heating, ventilation, and air conditioning (HVAC) services. Browse our network of Carrier dealers located throughout Southern Colorado, Northern Colorado, Eastern Plains, Western Slope, Denver Metro–West, Denver Metro–East, Denver Metro–North, and Denver Metro–South.
Find a Carrier dealer today to get the air conditioning services you deserve. Get relief from the heat—schedule your appointment for professional cooling installation, replacement, repair, and maintenance.
Colorado Air Conditioning Services
When you need an air conditioning system for your home, you can trust our Carrier dealers to install it correctly. Connect with a Carrier HVAC dealer today so you can enjoy a comfortable atmosphere inside your home.
How Long Do Air Conditioners Last?
A well-maintained air conditioning unit should last 10 to 15 years. Scheduling annual tune-ups and inspections can help keep your system running even longer.
When your system is about 15 years old, it's a good idea to start looking at new equipment to prepare for when it comes time for a replacement. You'll want to learn about the most modern, energy-efficient options out there and get an idea of the cost.
Air Conditioning Installation and Replacement
Are you planning a new construction build complete with a high-efficiency heating and cooling system? Or is it time to replace the current air conditioning system you've had in your home all these years?
Let Carrier Colorado help you find a quality HVAC dealer to install or replace your next air conditioner. Each Carrier dealer is highly skilled, knowledgeable, and ready to discuss the different air conditioning models, prices, features, and warranty coverage.
Connect with a Carrier dealer today.
How Will I Know When to Replace My Air Conditioner?
Savings are the best reason to replace your air conditioner. According to the U.S. Department of Energy (DOE), even if your air conditioner is only 10 years old, you may save up to 40 percent of your cooling energy costs by replacing it with a newer, more efficient model.
Here are a few telltale signs that it is time to upgrade:
Frequent service calls
Expensive repair bills
Uneven temperatures
Your AC fails to reach a target temperature
New or increased noises
Increase in energy bills
Desire to be more energy efficient
If you notice warm air blowing out of your unit, hear a strange sound coming from the system, or your utility expenses increase inexplicably, there could be a problem with your air conditioning.
Instead of dealing with an inefficient or malfunctioning system, browse our Carrier Colorado Dealer Directory to find a Carrier dealer who can assess and repair any signs of trouble.
Why Is My Air Conditioning Not Cooling My Home?
Nearly every piece of equipment with moving parts requires maintenance over time—your air conditioner is no exception. Here are a few troubleshooting ideas to consider if your system is not working correctly.
First, check the thermostat setting. Be sure it is set to cool, and the fan is switched to auto.
Check the HVAC filter. That filter is your first line of defense toward maintaining your home's indoor air quality (IAQ). Be sure to change or clean it according to the manufacturer's guidelines.
Check your outdoor condenser coils. Gently wash away any dirt, grass, or debris clogging the fins. If that doesn't help, it is probably time to call a professional.
A Carrier dealer can also check the refrigerant levels. Refrigerant is a key component in the cooling process. Low levels can prevent your AC from doing its job.
Air conditioners are sized to provide comfort based on the size of your home. If your system is too large or small, it will struggle to cool every room.
Your system still is not working? Get in touch with a Carrier dealer for prompt, reliable, and affordable service.
Air Conditioning Maintenance
Prevent problems from happening with your air conditioning unit by staying on track with routine maintenance visits. Preventative maintenance services will not only help issues be discovered and corrected before they become more severe but will also extend your system's service life.
Planned maintenance keeps your system running at optimum efficiency. It also protects your warranty. Plus, you will enjoy the best return on your investment.
Want to know the best way to save money on your HVAC costs while getting the most benefits from your system? Ask your Carrier dealer about joining a maintenance plan tailored to fit your budget and needs. You'll enjoy discounts, priority service, and other perks.

Get Connected With a Cooling Expert