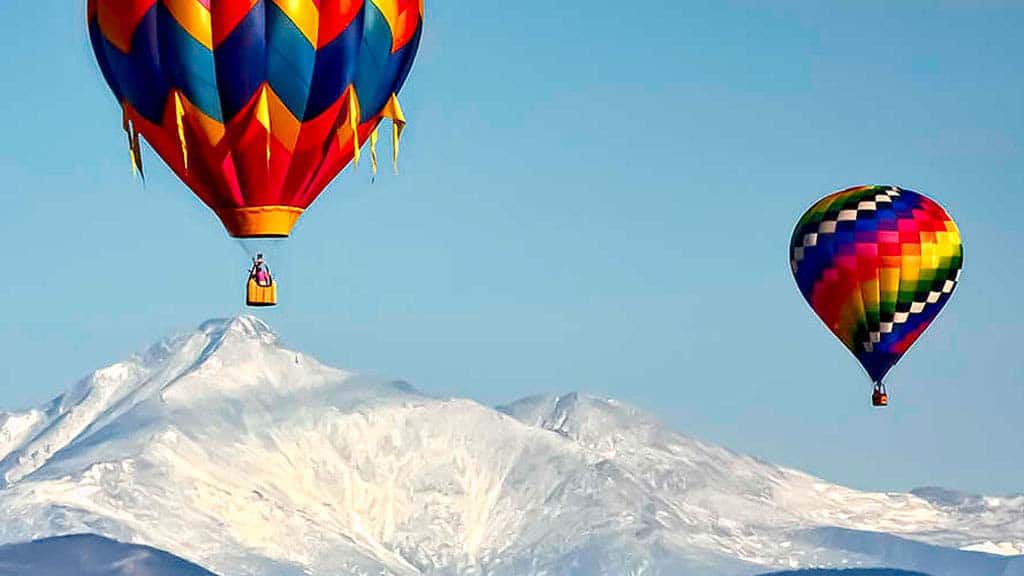 Air Conditioning (AC) and Cooling
Are you in the market for a new air conditioner? Turn to our Carrier Colorado Dealer Directory and find licensed Carrier dealers in the Northern Colorado area for AC installation, repairs, replacement, or maintenance. Our specialists work on all models. They can quickly troubleshoot problems and provide you with practical solutions for all your heating and cooling needs.
Is your furnace making a strange sound? Turn to one of our Carrier dealers who can step in and take a look. We have a network of the best Carrier HVAC dealers in the Northern Colorado area who can provide the repairs you need so your furnace can operate efficiently again.
Time for an upgrade? Our Carrier dealers can recommend the best furnace for your home and provide proper installation. Enjoy comfort in your home every day of the year.
Is your ductless system giving you trouble and in need of professional repair? Maybe it's time to replace your equipment, but you don't know who to turn to for proper installation. Stop stressing and connect with one of our Carrier HVAC dealers in the Northern Colorado area!
Improve your indoor air quality (IAQ) and ensure your ductless system is in top shape. We can help you find a Carrier dealer who will make recommendations on the best, most energy-efficient products as well as provide preventative maintenance to ensure your systems are running in peak condition.
Ready to start enhancing the indoor air quality (IAQ) of your Northern Colorado home? There are many different approaches to improve your indoor air quality—an HVAC expert can help you determine the best course of action. Let our Carrier dealers provide the indoor air quality services you need for ideal home comfort.
Discover the best products and brand-new systems that are available to ensure the air in your home is always fresh and clean.
Routine maintenance on your HVAC system is essential. Keeping your system clean and operating as efficiently as possible prepares it to reach its full service life. Connect with one of our Carrier HVAC dealers in the Northern Colorado area so that you never have to miss out on planned maintenance services.
Having a boiler you can depend on is critical. Spare yourself the agony of a cold Northern Colorado home by always opting for professional heating installation, replacement, repairs, and maintenance. Connect with a Carrier dealer who can help you achieve the level of comfort you want in your home.
Whether you need help repairing your boiler or find yourself needing a complete boiler replacement, our Carrier dealers are here for you.
When you need commercial heating, cooling, and maintenance services in the Northern Colorado area, Carrier Colorado is here with a directory of Carrier HVAC dealers. We have a network of the best dealers in the entire industry dedicated to providing high-caliber service every single time.
Looking for an environmentally friendly alternative to a traditional heating and cooling system? Opt for a geothermal system. Maximize the comfort of your Northern Colorado home while using less energy than other conventional methods. Turn to our Carrier dealers for expert geothermal heat pump installation.

Many households are already taking advantage of the benefits geothermal heat pumps provide—join them!
When you need professional heat pump services in Northern Colorado, turn to our Carrier dealers. Whether you want to install a new heat pump or are searching for the perfect heating and cooling upgrade, our Carrier HVAC dealers are here to offer you viable home solutions.
Maintain healthy levels of humidity in your Northern Colorado home with the help of a whole-house humidifier. Our Carrier dealers can help with indoor humidity control.
Receive support from installation or replacement to repairs and maintenance. For all of your whole-house humidifier needs, be sure to turn to our Carrier HVAC dealers.
Have you ever stopped to think about what it would be like if you could set different temperatures in separate areas of your Northern Colorado home, depending on the area's needs for heating and cooling? With the help of zone control systems, you can!
Find a Carrier dealer from our Carrier Colorado Dealer Directory. Receive expert installation and increase your comfort level.
A zone control system ultimately helps you take control of your comfort. Get connected with one of our Carrier HVAC dealers to learn more about adding a zone control system to your home.
Find a Carrier Dealer for All Your Heating and Cooling Needs
Serving Fort Collins, Greeley, Loveland, Longmont, Mead, Erie, Jamestown, Nederland