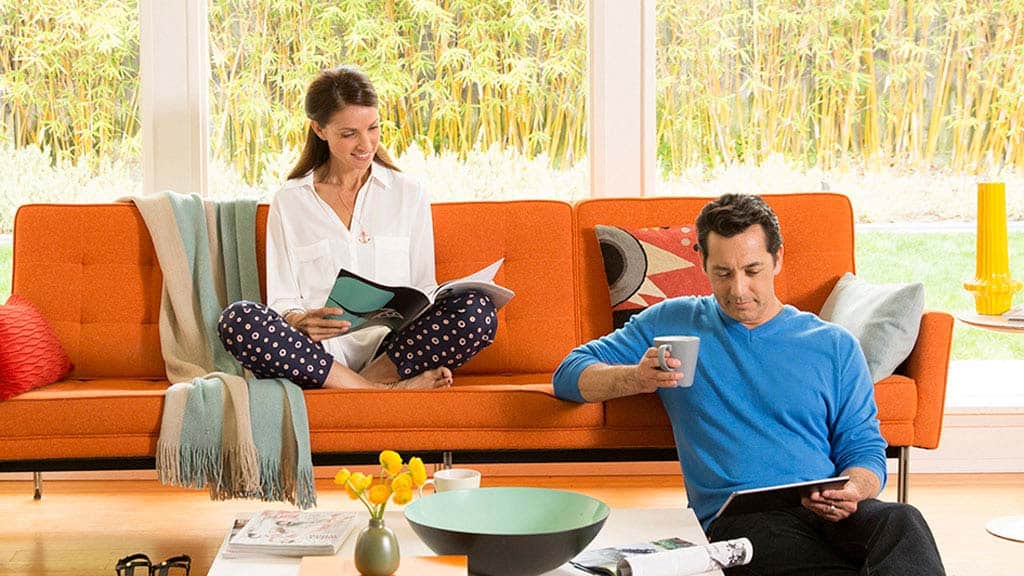 Any Room. Any Space. Any Need.
If you have a room that is warmer or cooler than the rest of your home or have converted a new space, Carrier Ductless heating and cooling systems can give you the comfort you long for – efficiently and quietly. Installation is simple and fast. No need for added ductwork, repainting or patching.
Learn More About The Value Of Ductless Systems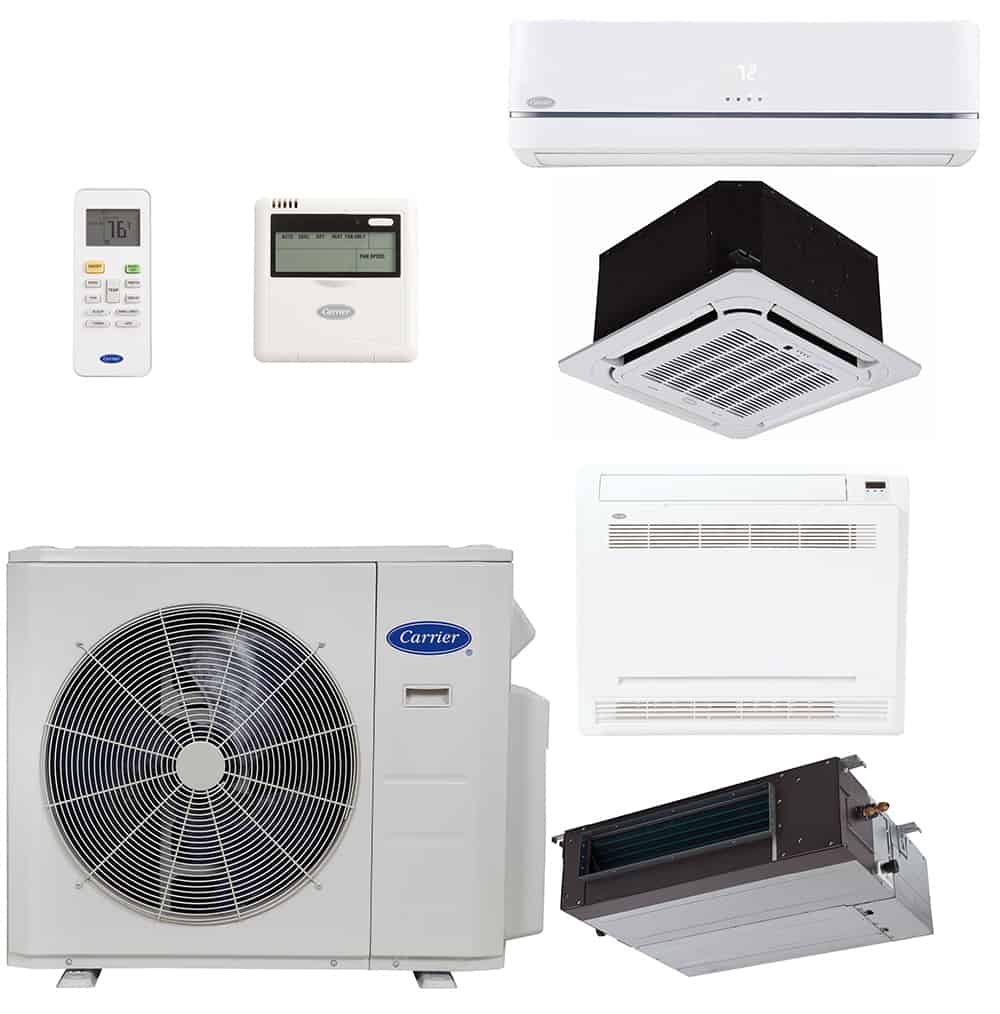 Are you planning to renovate a section of your home or add more space? Instead of extending your ductwork, opt for a ductless heating, ventilation, and air conditioning (HVAC) system.
Ductless systems—or ductless mini splits—provide comfort to your entire home. You can also use them to supplement your [furnace] and air conditioning unit by adding comfort to areas without ductwork—such as your garage, attic, or basement.
These systems are relatively easy to install and convenient to maintain. You can depend on them to keep your family warm on the coldest of days. And because they do not use ductwork, they are much more flexible than a conventional HVAC system.
Let Carrier Colorado find you a Carrier dealer who can handle all of your heating and cooling needs. Browse through our extensive directory to find a nearby HVAC dealer in Southern Colorado, Northern Colorado, Eastern Plains, Western Slope, Denver Metro–West, Denver Metro–East, Denver Metro–North, or Denver Metro–South.
Connect with licensed Carrier dealers who can offer the installation, replacement, repair, and maintenance services your home deserves.
Ductless air conditioners and ductless heat pumps offer you much more flexibility over a conventional heating and cooling system that requires ductwork. They can practically fit in any space, and the indoor unit comes in all shapes and sizes to mount to your wall or ceiling.
They're a sound solution for remodeling, new construction builds, or additions. Ductless systems work wherever you need them.
What Are the Benefits of Ductless Systems?
Ductless systems are one of the most cost-effective products on the market. Plus, they are environmentally friendly. You'll reduce your carbon footprint, helping to preserve our state's clean air for the next generation.
A simplified setup means fewer parts. They are also much easier to access, making cleaning and maintenance a breeze.
With just a fan and an evaporator, ductless units make your home a much quieter place.
Your ductless unit can replace both a conventional furnace and air conditioner. With all-in-one heating and cooling, you have perfect temperature control at your fingertips.
5. Individualized Temperature Control
Larger homes, in particular, will appreciate multiple temperature zones. You can save energy by switching off the air in empty rooms.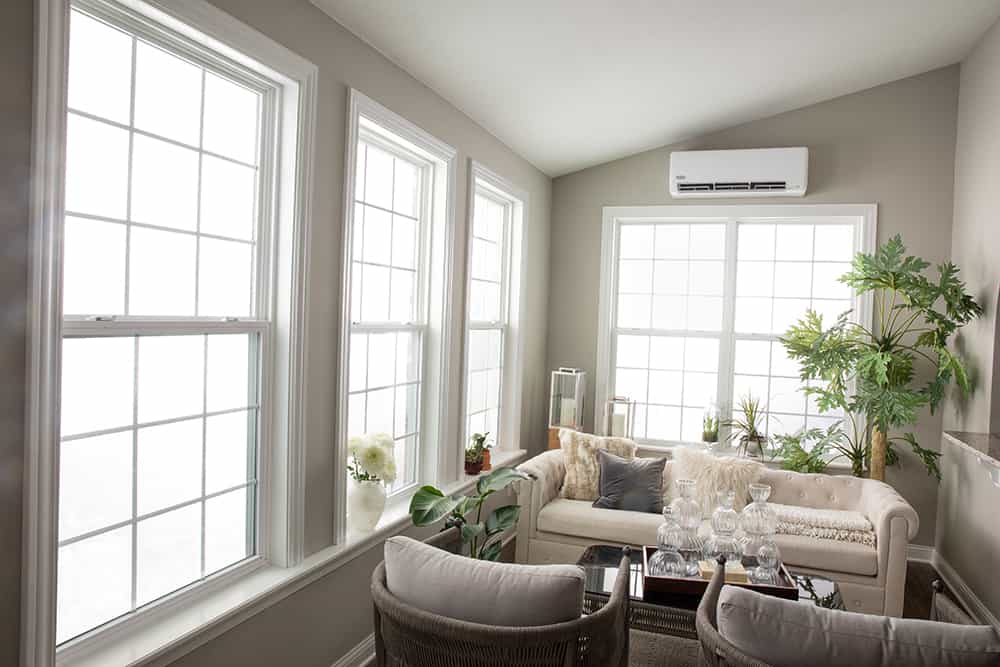 Ductless System Installation and Replacement
Schedule to have a ductless system installed in your home today and experience benefits like higher efficiency. Ductless systems use less energy than other conventional methods of heating and cooling.
Ductless mini splits also operate quietly and offer your desired level of heating and cooling, all while supporting better indoor air quality (IAQ). That's right—no ductwork means less dust, dirt, dander, and buildup circulating throughout your home.
Is it time to replace your ductless system? Connect with a Carrier dealer on our Carrier Colorado Dealer Directory.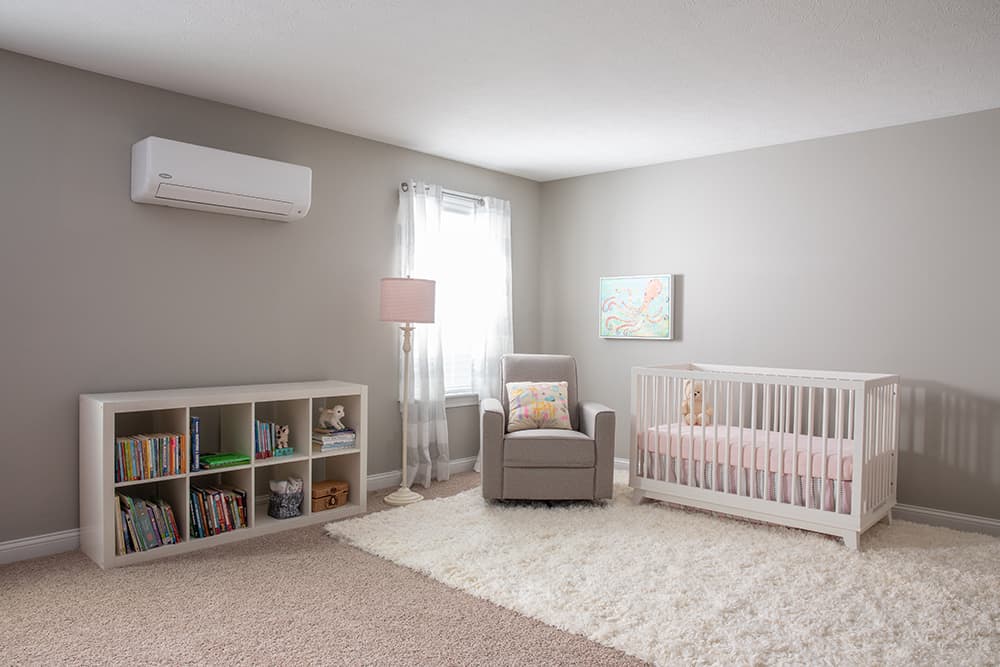 Can I Create a Ductless Zone Control System?
Absolutely. You can install multiple air handlers throughout your home to create a zone control system. Each air handler has a separate thermostat, allowing you to create different temperature zones. Doing so saves you money and will provide you with precision comfort.
Carrier Colorado can link you to a Carrier HVAC dealer with the necessary experience and training to install your next zoning system.
Unusual sounds coming from your ductless system may warrant concern. Leave diagnostics and repairs to the experts. No matter how minor or severe the problem is, our Carrier dealers are equipped with the appropriate knowledge and expertise to address it.
What Are Some Common Issues With a Ductless System?
These systems are very reliable—any problem you encounter with them is likely to be minor and relatively easy to address. Here are a few of the more common issues: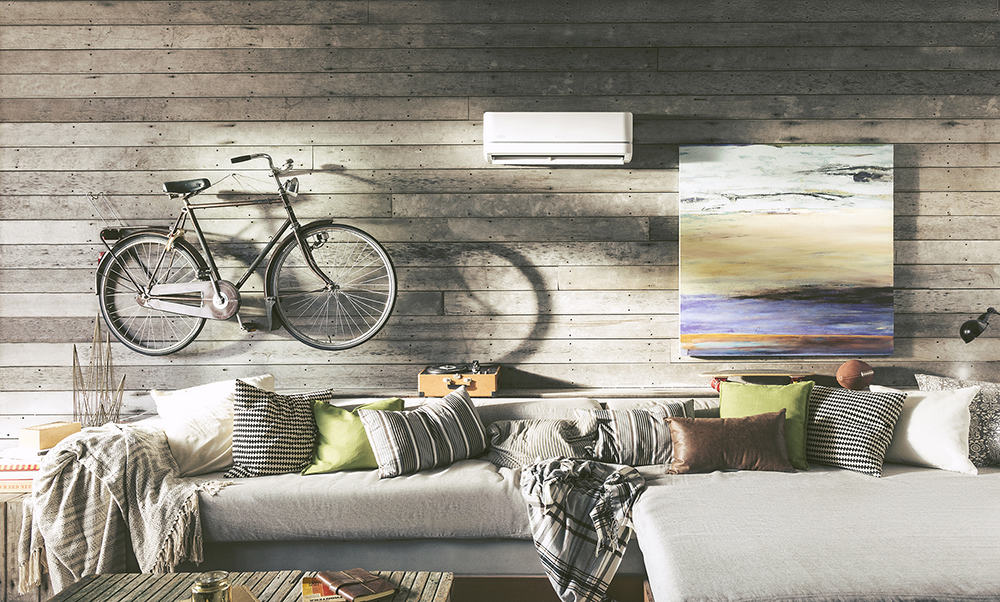 Multiple air handlers around your home mean more of a chance for a refrigerant leak. A Carrier dealer can check the refrigerant levels during an annual tune-up.
Condensate leaks and clogs
A poorly designed condensate drain can result in leaks and clogs. If you detect a leak, call your Carrier dealer right away to address it.
Each air handler has a blower fan that does the work of ductwork. Your Carrier dealer will inspect each blower fan to ensure it is operating efficiently.
Any piece of HVAC equipment needs to be installed correctly for the best results. Many contractors take shortcuts when they install equipment. You can trust your Carrier dealer to take their time and do the job right the first time.
You can always count on finding the best Carrier dealers in the industry on our Carrier Colorado Dealer Directory.
Ductless System Maintenance
Opting for regular ductless maintenance visits will help ensure your system is operating efficiently. Routine maintenance services not only allow your system to remain in peak condition but also keep you in compliance with your manufacturer's warranty. Your HVAC system is a significant investment—protect it throughout planned maintenance.
Connect With a Carrier Dealer for Ductless System Services