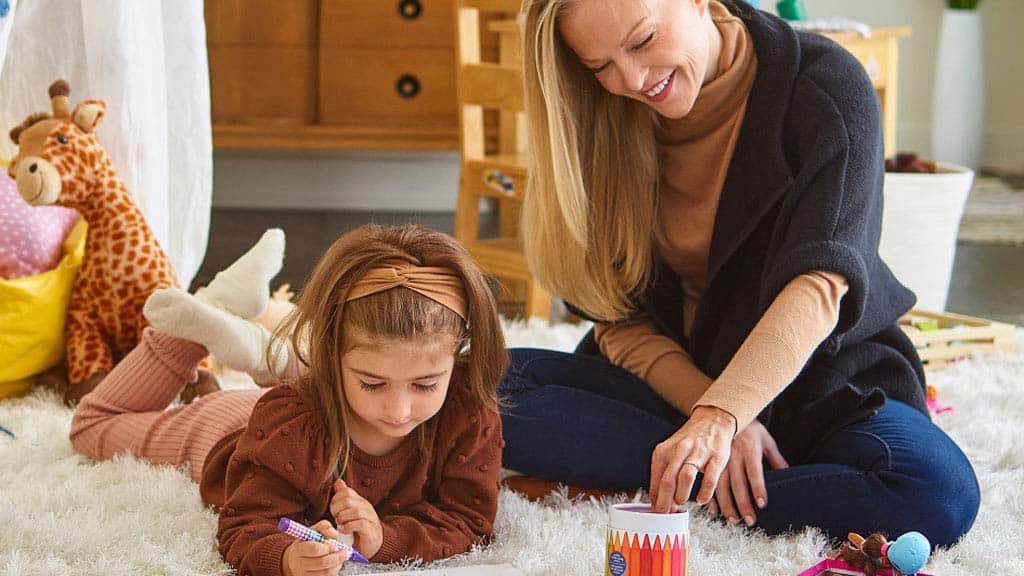 More homes and businesses throughout Colorado are turning to heat pumps as their primary source for heating and cooling, and it's easy to see why.
The U.S. Department of Energy (DOE) estimates a well-maintained heat pump can reduce your electrical heating use by 50 percent over furnaces and baseboard heaters. Plus, a heat pump handles two jobs: heating and air conditioning (AC), making it easier to maintain a single unit.
Heat pumps also offer more energy efficiency than a furnace and AC. They do not generate heat like a furnace. Instead, a heat pump transfers warm air to and from your home, depending on the weather.
Let Carrier Colorado link you to a network of nearby Carrier dealers in Southern Colorado, Northern Colorado, Eastern Plains, Western Slope, Denver Metro–West, Denver Metro–East, Denver Metro–North, or Denver Metro–South. It's never been easier to get connected with a licensed HVAC dealer who can provide a wide range of heat pump services.
With several different heat pump options, it's important to choose a compatible model that fits your home and your needs. There are three main types of heat pumps available:
Air-source heat pumps—With an air-source heat pump, warm air is transferred from outside to inside your home so you can stay warm, and then it's moved from inside to outside your home to keep your home cool. While this type of heat pump is the most popular, it may struggle to warm your home when the outdoor temperature gets too low.
Water-source heat pumps—These systems extract heat from a body of water using a closed looped system. Water-source heat pumps are more reliable than air-source heat pumps because they depend less on outdoor temperatures. If you do live near a lake or pond, this can be an excellent option.
Geothermal heat pumps—A geothermal heat pump, also known as a ground-source heat pump, offers premier reliability and comfort. These systems capture heat from a few feet below the surface, where the temperature is more consistent. Geothermal heat pumps are considered one of the greenest heat sources available on the market. Many models are eligible for tax credits through the Internal Revenue Service (IRS).
What Are Some Heat Pump Benefits?
Replacing your conventional HVAC system with a heat pump comes with many advantages, including:
Both heating and cooling provided by the same multi-purpose system
Less noise during operation
Greater energy efficiency
Reduced monthly utility bills
Minimal carbon footprint
Heat Pump Installation and Replacement
Looking to have a heat pump installed in your home? New heat pumps on the market today are powerful, quiet, and reliable. Maybe the heat pump you own is reaching the end of its useful service life.
No matter the situation, you can find a trusted company for installation or replacement services by simply checking out our Carrier Colorado Dealer Directory. Connecting to reliable Carrier dealers has never been easier!
What Is a Dual-Fuel System?
Concerned a heat pump won't keep you warm enough during colder weather? Consider a dual-fuel system, which pairs an electric heat pump with a gas furnace. Use the heat pump for most of the winter, and switch on your furnace for the colder days.
You can take advantage of the cost-savings benefits of a heat pump but still enjoy additional comfort when you need it.
Can I Add a Ductless Mini Split?
Another option to ensure you remain comfortable no matter how low the outdoor temperature drops involves installing a ductless mini split for supplemental heating. A heat pump mini split does not depend on air ducts to heat and cool areas of your home, so it can easily be installed in your home wherever you need additional comfort.
When you're experiencing a problem with your heat pump, it helps to know where to turn. Our Carrier dealers will gladly offer assistance by resolving any heat pump issues quickly and efficiently.
Why Isn't My Heat Pump Working?
Your heat pump could be malfunctioning due to anything from leaking refrigerant to a compressor problem. Use our Carrier Colorado Dealer Directory to contact a nearby Carrier dealer to ensure your system is operating efficiently.
There could be a problem with your heat pump if you notice any of the following:
Your system is cycling on and off.
The blower is not working correctly or freezes up.
Your utility bills are higher than usual.
Airflow is poor or inconsistent
You hear the system making an abnormal sound.
Keep your heat pump operating as efficiently as possible by opting for routine maintenance visits. Scheduling heat pump maintenance visits at least once a year is critical for your system to remain in good health.
Ensure your system will reach its full service life and have any issues corrected so your heat pump can continue to help you cut down on both energy use and expenses.
Allow Carrier Colorado to help you find a trusted Carrier dealer who can address all your maintenance needs.
Connect With a Carrier Dealer for Heat Pump Services Today